Gardens are the perfect place to relax and unwind, but sometimes they can become dull and uninspiring. However, with a little creativity and a weekend dedicated to transformation, you can revamp your outdoor space and turn it into a beautiful oasis. In this article, we will explore some DIY outdoor decor ideas that will help you create a stunning garden makeover in just a few days.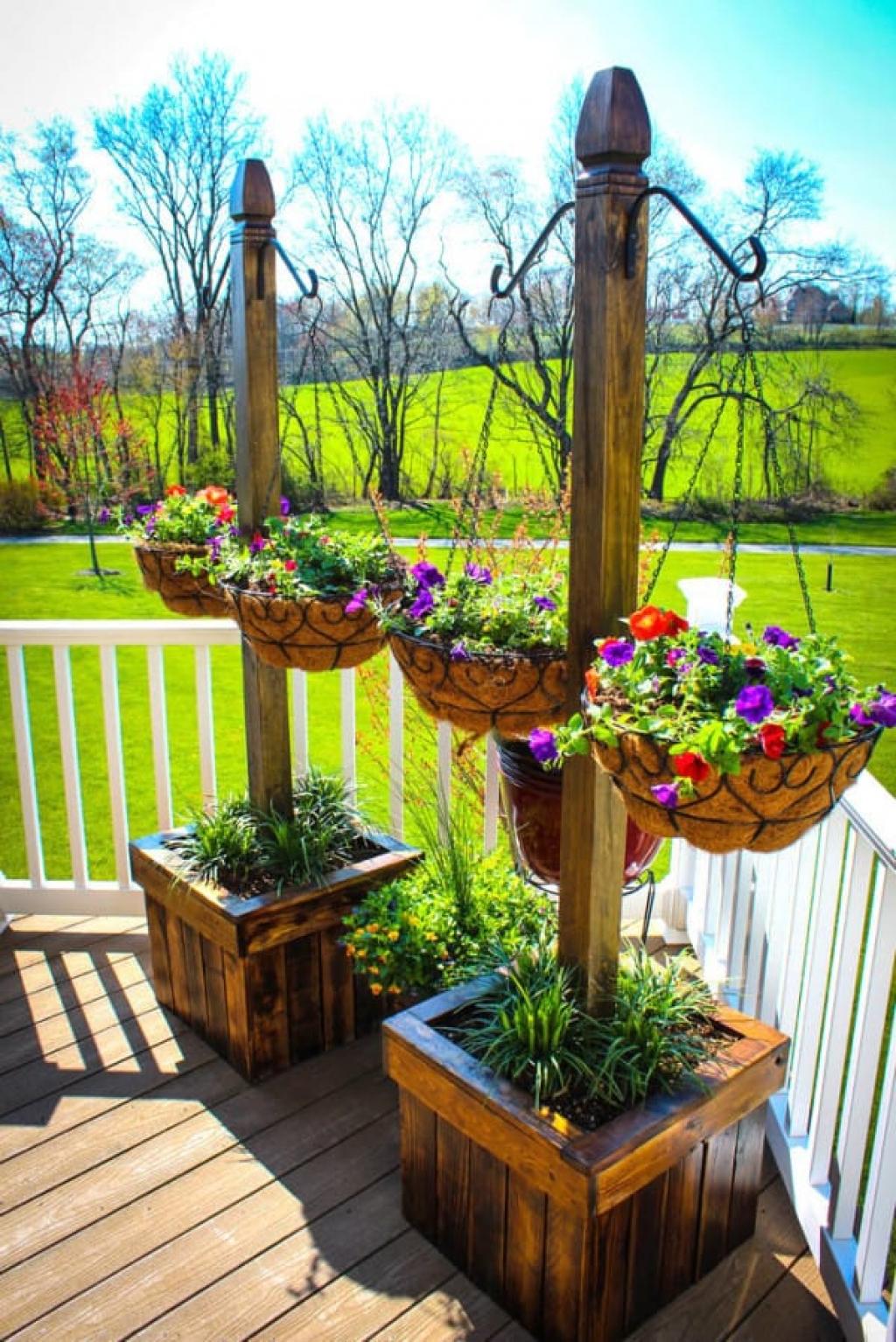 Transform Your Garden: DIY Outdoor Decor Ideas
Add a Splash of Color: One of the easiest ways to transform your garden is by adding pops of color. Paint your old wooden furniture in vibrant shades or invest in colorful cushions and accessories. You can also plant a variety of flowering plants and create a stunning rainbow of colors.

Create a Cozy Lounge Area: Transform your garden into a welcoming and cozy lounge area by adding comfortable seating and soft furnishings. Hang some fairy lights or lanterns to create a magical ambiance in the evenings. Don't forget to add a coffee table or side table to complete the look.

Install a Water Feature: Nothing adds tranquility to a garden like the sound of running water. Install a small pond with a fountain or a simple birdbath. This will not only enhance the aesthetic appeal of your outdoor space but also attract birds and other small creatures.

Build a Vertical Garden: If you have limited space, a vertical garden is the perfect solution. Install wall planters or repurpose an old ladder to create a beautiful display of plants. This will not only add greenery to your garden but also serve as a unique focal point.
Weekend Garden Makeovers: Revamp Your Outdoor Space
Add Garden Lighting: Illuminate your garden with creative lighting fixtures. Solar-powered lanterns or string lights can instantly transform the atmosphere and make your garden a cozy place to spend evenings.

Create a Pathway: Lay down stepping stones or create a gravel path to guide visitors through your garden. This not only adds functionality but also creates a sense of structure and order.

Build a DIY Fire Pit: Turn your garden into a gathering spot by building a fire pit. This will provide warmth during chilly evenings and create a cozy atmosphere for outdoor gatherings with friends and family.

Repurpose Old Items: Get creative by repurposing old items and giving them a new life in your garden. Transform an old bicycle into a planter or use old wine barrels as outdoor seating. The possibilities are endless!
Creative Ideas for DIY Garden Makeovers: Enhance Your Outdoor Decor
Hang a Hammock: Create a peaceful retreat by hanging a hammock in a shaded area of your garden. This is the perfect spot to relax, read a book, or take an afternoon nap.

Add a Garden Art Piece: Install a sculpture or a piece of art in your garden to make it truly unique. Choose something that complements the overall style and theme of your outdoor space.

Create a Herb Garden: Utilize a small corner of your garden to create a herb garden. Not only will this add a fresh aroma to your outdoor space, but you will also have access to fresh herbs for cooking.

Install a Trellis: If you have climbing plants, installing a trellis can add height and visual interest to your garden. It will also provide support for the plants to grow and thrive.

After Space to Relax and Entertain This dream deck isnt huge about 16 ft wide x 18 ft deep plus bays and stairs but its big on features The upper deck is just the right size for entertaining small groups spacious but intimate Cantilevered nooks on both sides provide space for seating and barbecue storageRaised Garden Bed for Vegetables Garden Sanity Choose a place in your backyard for a garden or flower bed and then use pavers to create the edging around them These stones will last longer than wood especially if you live in a wet area Stack them up either two or three planters high for the best lookMarty Baldwin The new plantings in this corner not only hide an eyesore but they also help save energy by shading the air conditioner for part of the day This planting incorporates tough

plants such as switchgrass blue caryopteris blue fescue and purpleleaf Joe Pye weed all of which don39t need much careUpdated on August 1 2022 It39s never too late to transform a lackluster exterior into a neighborhood showstopper Steer your home39s exterior in a more attractive direction with a few costeffective outdoor projects Try one of these DIY exterior Ideas this weekend for an instant curb appeal upgrade 01 of 17 Build DIY Patio FurnitureFrom DIY patio furniture to patio lighting and patio flooring Ideas there are outdoor decorating Ideas for every inch of your patio Whether you are decorating a small patio or a large patio there are plenty of patio Ideas that will improve your curb appeal30 Garden Trellis Ideas for Your Outdoor Space 33 DIY Garden Ideas to Adorn Any Backyard A

Garden Trellis Lets You Double Your Planting Area We Tested 30 Hoses and These 7 Are Our Winners The Only 10 Tools You Need to Garden Right Now 5 Outdoor Decorating Trends for 2023 17 DIY Outdoor Decor Projects for a Crafty Makeover The 7Day Spruce UpLast updated Aug 25 2023 Are you ready to give your outdoor living space an upgrade A backyard makeover doesnt have to be costly to be luxurious Sometimes the right nighttime lighting patio furniture and DIY magic are all you need to create your dream backyardThese budgetfriendly DIY backyard projects include Ideas for wood pallet decks pergolas fire pits planters porch decor Ideas landscape designs and much more Whether you are looking for DIY garden Ideas or back patio projects there are plenty of Ideas to i mprove your curb appeal
With these DIY outdoor decor ideas, you can transform your garden into a beautiful and inspiring space without breaking the bank. Whether you have a whole weekend to spare or just a few hours, there are plenty of simple and creative projects to choose from. So, grab your tools, get your hands dirty, and start revamping your outdoor space today!