Interior Styling for Beginners: Weekend DIY Techniques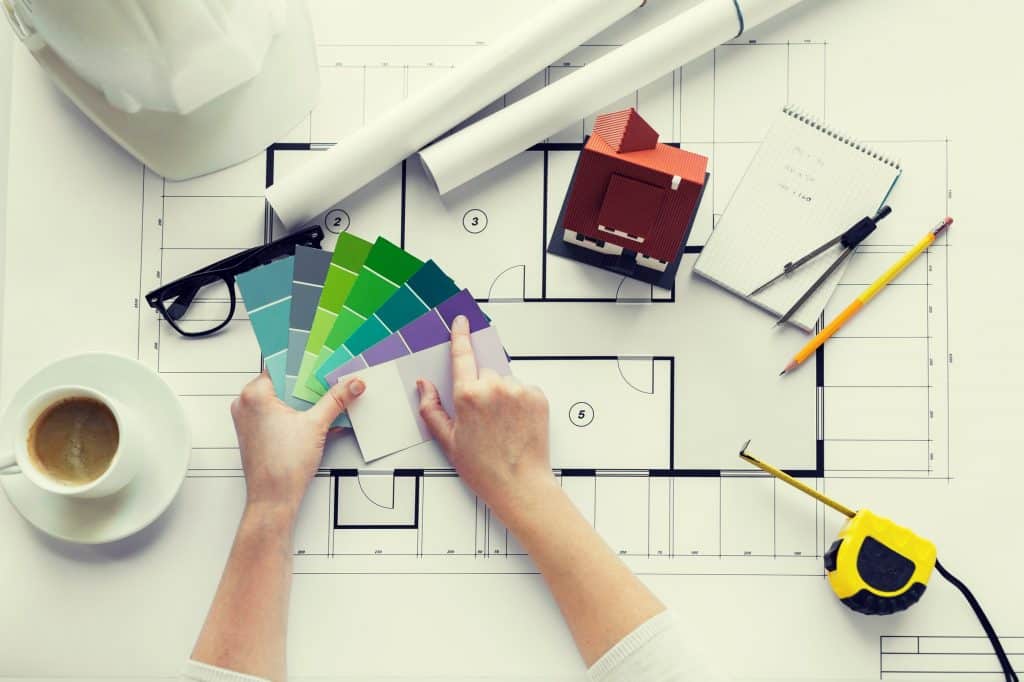 Are you tired of looking at the same old decor in your home? Do you want to infuse your space with a fresh and stylish look? If you've been wanting to revamp your interior but don't know where to start, fear not! With these creative and easy weekend DIY techniques, even beginners can transform their space into a haven of style and personality. Unleash your inner designer and give your home the makeover it deserves.
Creative and Easy Ways to Transform Your Space
Rearrange Furniture: Sometimes, all it takes to give your space a new look is simply moving around your furniture. Experiment with different layouts to create a more functional and visually appealing arrangement. Don't be afraid to mix and match pieces from different rooms for a unique touch.

Add a Statement Wall: Create a focal point in your room by painting one wall in a bold color or adding wallpaper with a captivating pattern. This simple technique can instantly transform the look and feel of a space, making it more visually interesting and inviting.

Incorporate Plants: Bring a touch of nature into your home by adding indoor plants. Not only do they purify the air, but they also add a sense of tranquility and beauty to any room. Choose plants that are easy to care for, such as spider plants, succulents, or peace lilies.

Update Light Fixtures: Replace old and dated light fixtures with more modern and stylish options. Whether it's a chandelier in the dining room or a pendant light in the kitchen, updating your lighting can significantly enhance the ambiance and overall aesthetic of your space.

Play with Textures: Introduce different textures into your decor to add depth and visual interest. Incorporate cozy throws, plush rugs, or textured cushions to create a warm and inviting atmosphere. Mix and match textures to create a visually appealing and tactile experience.

Create a Gallery Wall: Showcase your favorite art pieces, photographs, or prints by creating a gallery wall. Arrange them in a visually pleasing way, either in a symmetrical grid or an eclectic mix of frames and sizes. This not only adds character to your space but also allows you to personalize it with meaningful artwork.

Revamp Storage Solutions: Upgrade your storage solutions by using decorative baskets, stylish bins, or unique shelving units. This not only helps declutter your space but also adds a touch of personality and style to your home. Choose storage options that match your aesthetic and provide both functionality and visual appeal.

DIY Decor Projects: Get creative and unleash your inner artist by taking on DIY decor projects. Paint old furniture in a new color, create your own artwork, or repurpose items to give them a new lease on life. DIY projects not only save you money but also give your home a personal touch.
Unleash Your Inner Designer with These Simple Tips
With these simple tips and techniques, you don't need to be a professional interior designer to transform your space into something truly remarkable. Take the time to experiment, have fun, and let your creativity shine. Remember, interior styling is all about expressing your personality and creating a space that reflects who you are. So, this weekend, pick a project, roll up your sleeves, and let the magic happen!
8 Home Decor Styling Tips Interior Design Hacks You Should KnowKristen Mcgowando you what to decorate your home like a pro In this video I am going over iPlayful and full of spirit and personality bohemian interior design has been one of the most timeless and endlessly popular interior design styles of them all for decades on end thanks to the decorative freedom it allows for Bohemian interior design calls for a fussfree sense of wanderlust freedom thats unarguably distinct and unforgettableTips to Get Started Back to Top If you weren39t born with the ability to imagine a room complete with furniture placement wall hangings and rug and accent choices it is something you can develop and hone over time Learn the basics of home decorating including design principles decorating styles and
answers to decorating challengesDecorate with wall decals Megan Moura bedroom Shaolin Low Katie Charlotte Layers of texture and pattern can keep a blackandwhite bedroom from feeling lackluster Natural tones and 01 of 33 Make Your Entrance Inviting Kevin Miyazaki Photography A cheery frontdoor color and a touch of landscaping can do wonders for your home39s curb appeal and make a lasting impression on guests Dress the door with new hardware and add potted plants near the entranceYour home should be a reflection of your personality and sense of style which means filling it with colors materials and artwork that you love Sure you can splurge on some of your favoriteAll Design Tips Color Walls amp Paint Furniture 4 Designers on the Trendy Items They Regret Buying 15 Stained Glass Window Ideas
for Any Room 20 Dorm Room Decorating Ideas to Personalize Your Space 25 Airy Bay Window Ideas to Light Up Any Room 14 Ideas for the Perfect Terrazzo Tile Inspiration 24 Stair Railing Ideas That Look Modern and Sleek3 Invest in Good Pillows Pillows in the bedroom and the living room should be functional supportive plush and soft Latest interior design trends show that decorative pillows can add an oomph factor to any room they are placed in This helps you realize the extent of and hence break its blockiness 4
Revamping your home doesn't have to be a daunting task. By following these weekend DIY techniques, even beginners can achieve stunning results. So, why wait? Start transforming your space today and unleash your inner designer. The possibilities are endless, and the satisfaction of seeing your vision come to life is truly priceless. Happy decorating!