Are you feeling bored with your living space? Do you want to breathe new life into your home without breaking the bank? Look no further! In this article, we will explore the wonderful world of weekend DIY decor makeovers that will transform your living space into a stylish haven. Whether you're a novice or a seasoned DIYer, these creative and affordable ideas will help you revive your home and elevate its aesthetic appeal. So, roll up your sleeves, grab your tools, and let's get started on refreshing your living space!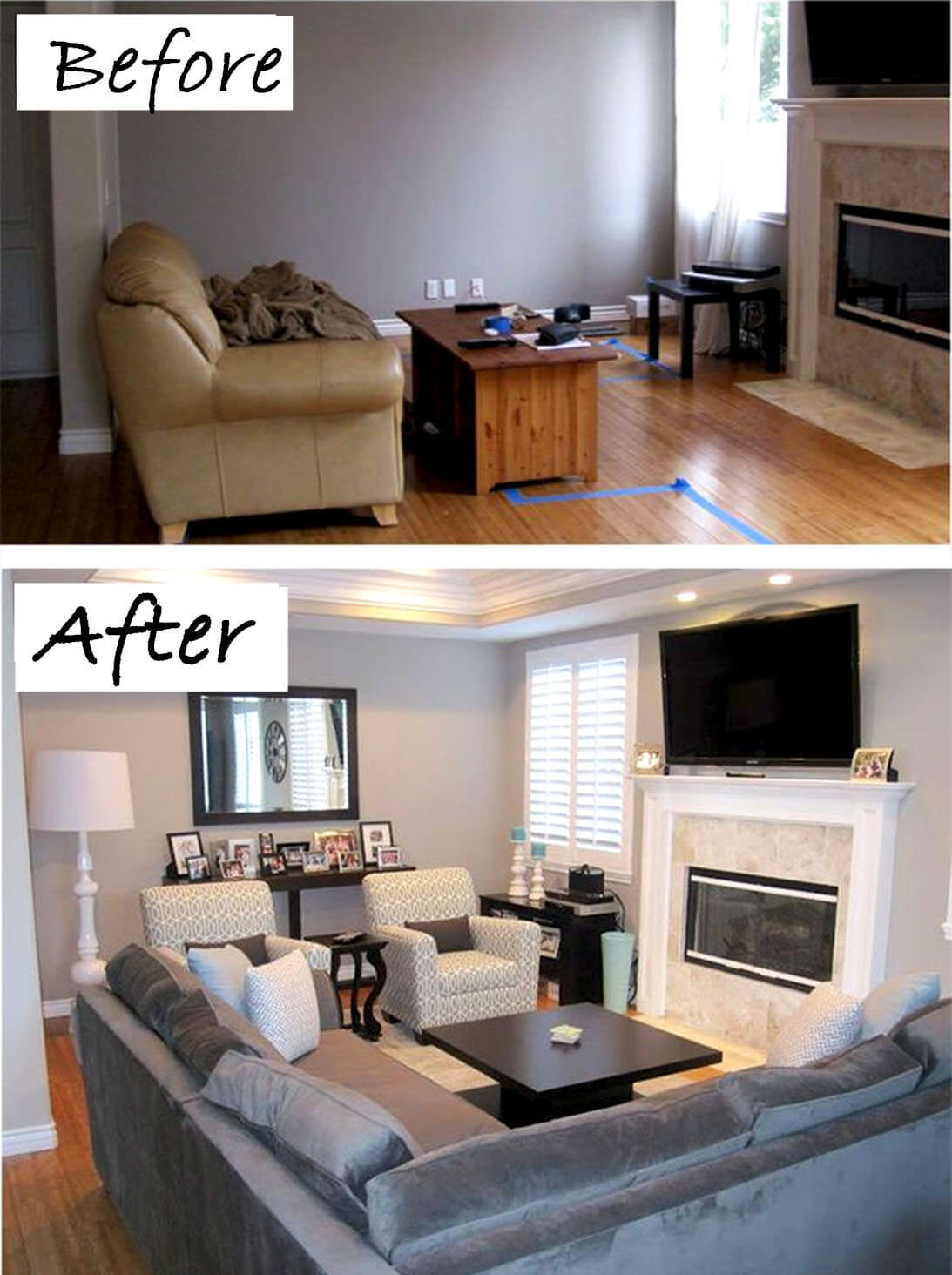 Weekend DIY Decor Makeovers: Transform Your Living Space
1. Repaint Your Walls
A fresh coat of paint can work wonders in transforming a dull and uninspiring room. Consider using light and neutral colors to give your living space a more open and airy feel. Alternatively, opt for bold and vibrant hues to create a statement wall that adds a pop of character. Don't be afraid to experiment with different painting techniques, such as ombre or stenciling, to add an artistic touch to your walls.
2. Rearrange Furniture
Sometimes, all it takes to refresh your living space is a simple rearrangement of furniture. Experiment with different layouts to maximize space and create a more functional and visually appealing room. Consider the flow of movement and natural light when arranging your furniture. You'll be surprised at how a new furniture arrangement can instantly breathe new life into your living space.
3. Create a Gallery Wall
Blank walls can be a missed opportunity for adding personality and style to your home. Create a gallery wall by hanging a collection of your favorite artwork, photographs, or even decorative plates. Mix and match different sizes and frames to create a visually interesting display. This DIY decor idea allows you to showcase your creativity and inject your personal touch into your living space.
4. Upcycle and Repurpose
Get your creative juices flowing by upcycling and repurposing old furniture or decor items. Give that worn-out side table a fresh coat of paint or transform an old ladder into a unique shelving unit. The possibilities are endless! Not only will this DIY makeover save you money, but it will also add character and charm to your living space.
5. Add Greenery
Bring the outdoors inside by incorporating plants into your living space. Plants not only add a touch of freshness and natural beauty but also help purify the air. Choose low-maintenance varieties, such as succulents or snake plants, if you're not blessed with a green thumb. Place them strategically around the room to create a vibrant and serene atmosphere.
6. Update Lighting Fixtures
Lighting plays a crucial role in setting the mood and ambiance of a room. Consider updating outdated lighting fixtures with more modern and stylish options. Install dimmer switches to control the amount of light and create a cozy and relaxing atmosphere in the evenings. Adding decorative lamps or pendant lights can also become focal points that elevate the overall aesthetic of your living space.
7. Decorate with Textiles
Give your living space a cozy and inviting feel by incorporating textiles. Swap out your old throw pillows and blankets for new patterns and textures that complement your decor style. Consider adding a stylish area rug to anchor the room and add warmth. Play with different colors and patterns to create a harmonious and visually appealing space.
8. Create a DIY Art Piece
Unleash your inner artist and create a DIY art piece to hang on your wall. This could be as simple as painting a canvas with abstract shapes or creating a collage from magazine cutouts. Not only will this add a unique and personal touch to your living space, but it will also serve as a conversation starter and a reflection of your creativity.
Revive Your Home with Creative and Affordable DIY Decor Ideas
Whether you're on a tight budget or just looking for a fun weekend project, these creative and affordable DIY decor ideas will help you revive your home in no time. From repainting your walls to upcycling old furniture, there are endless possibilities to transform your living space without breaking the bank. Let your imagination soar and make your home a reflection of your personal style and creativity.
Elevate Your Living Space with Refreshing Weekend DIY Makeovers
With these weekend DIY decor makeovers, you can elevate your living space to new heights. From creating a gallery wall to updating lighting fixtures, these simple yet effective ideas will transform your home into a stylish haven. So, grab your tools, get creative, and enjoy the satisfaction of reviving your living space with your own two hands. Your refreshed home will not only bring joy to your everyday life but also impress your family and friends who visit. Happy DIYing!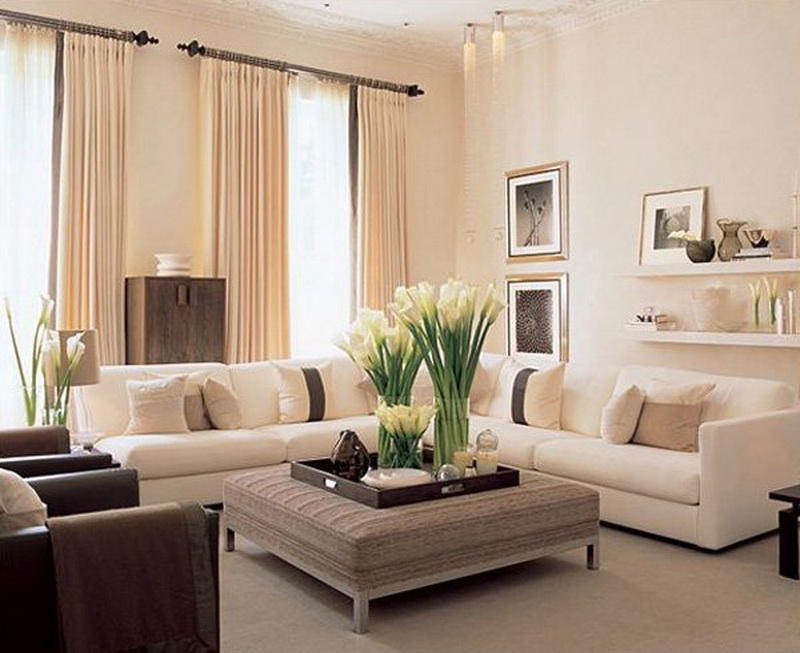 Create a Room You39ll Love Living In Whether you call it the great room den or lounge the living room is the hub of family life From finishing homework to snuggling furry friends to nibbling on snacks while enjoying a favorite flick your living room is the cozy spot where life happens Keep reading for our best project ideas to add style Updated on June 26 2022 Photo Kim Cornelison If you39re ready for a change but not prepared for the expense of a total style overhaul try one of these easy living room updates including quick furniture Makeovers simple design swaps and nocost refreshes 01 of 13 Consider the Coffee Table Jay Wilde11 Living Room Decor Ideas for a Refresh that Wont Blow Your Budget Use these affordable decorating strategies to style a living room that looks great and lives
beautifully By Jessica Bennett Updated on June 16 2022Line up the trim along the edge of an upholstered chair or sofa and tap the nailheads through the upholstery and into the wooden frame Make sure the frame is solidly underneath where you want the nailheads to go so they have something to grip into See More ImagesCheck out Felix Gray Blue light blocking glasses here httpsbitly3e7U6ZqThank you Felix Gray for sponsoring this episode xxWe went from wanting to open1 56 Time to Freshen Up the Family Room Whether your living room is the hub of social gatherings or ground zero for family movie nights our designerapproved tips and DIY project ideas will help you max out your favorite hangout for minimal moola See More Photos 35 Living Room Looks We39re Loving Now From Living with Lolo More
from10 OnTrend Velvet Sofas to Refresh Your Living Room Dec 3 2020 By 70 DIY Decor Projects to Craft This Weekend Anchor your living room design with the This sleek mustard sofa will not only bring a dose of joy to your living room its generously padded seating will leave you lounging in its sunny embrace for hours on end Source Structube Products Mini RightFacing Sectional Sofa in Dijon 400 structubecom
Refresh your living space with these weekend DIY decor makeovers and see the transformative power of your own creativity. By reviving your home with these affordable and stylish ideas, you'll create a living space that reflects your personality, enhances your well-being, and brings you joy every day. Start your DIY journey today and enjoy the satisfaction of a beautifully refreshed living space.