In today's world, where sustainability is becoming increasingly important, it is essential to find ways to incorporate eco-friendly practices into our everyday lives. One area where we can make a significant impact is in our home decor. By embracing DIY projects, we can create stylish and sustainable pieces that not only add a unique touch to our space but also reduce our carbon footprint. This article explores a variety of weekend DIY decor ideas that are both eco-friendly and budget-friendly, allowing you to transform your home sustainably.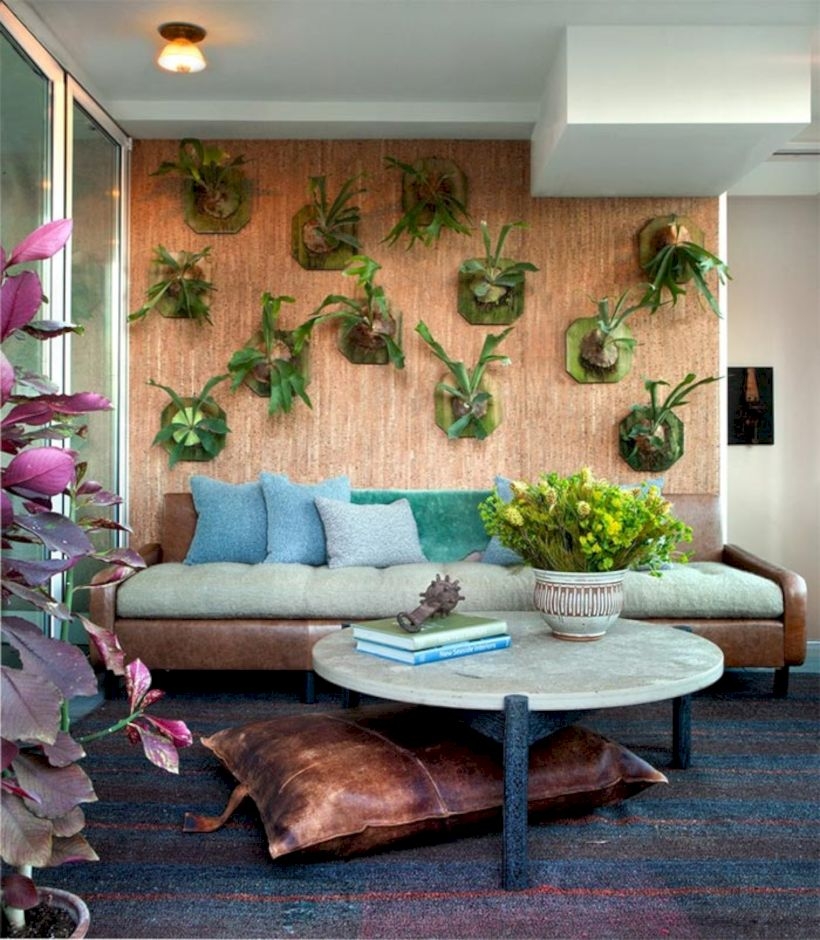 Sustainable Chic: Weekend DIY Decor Ideas
When it comes to sustainable decor, the possibilities are endless. One fantastic DIY project for the weekend is creating your own indoor herb garden. By repurposing old mason jars or tin cans, you can create stylish planters for your herbs, adding a touch of greenery to your kitchen while also reducing waste. Additionally, hand-painted wooden signs can bring a rustic charm to any room. Utilize reclaimed wood or old pallets, and let your creative side shine by designing your own custom sign with inspirational quotes or personalized messages.
Another great idea for sustainable decor is creating your own candles. Instead of purchasing store-bought candles that often contain harmful chemicals, make your own using organic soy wax and natural essential oils. Not only will these candles emit a delightful fragrance, but they will also create a cozy ambiance in your home without harming the environment. Furthermore, consider upcycling old glass bottles by turning them into stunning vases. Add some dried flowers or freshly cut blooms from your garden, and you'll have an eye-catching centerpiece that promotes sustainability.
Eco-Friendly Crafts: Stylish Décor on a Budget
Decorating your home doesn't have to break the bank. With a little creativity and some basic crafting supplies, you can create stylish decor pieces without spending a fortune. One simple yet impactful DIY project is transforming old, plain picture frames into decorative mirrors. By using adhesive mirror sheets, you can easily turn any frame into a beautiful mirror that adds depth and elegance to your space. Additionally, consider making your own throw pillows by repurposing old shirts or fabric remnants. With a sewing machine and some basic sewing skills, you can create unique and eco-friendly cushions that reflect your personal style.
For those who enjoy knitting or crocheting, consider making your own blankets or throws using sustainable yarn made from recycled materials. Not only will you have a cozy and stylish addition to your home, but you'll also be supporting sustainable practices in the textile industry. Another idea is to create your own wall art using recycled materials such as old magazines or newspapers. Cut out interesting images or inspiring words, and arrange them on a canvas or poster board for an eco-friendly and chic masterpiece.
Upcycled Elegance: Transforming Your Space Sustainably
If you're looking to take your sustainable decor to the next level, consider upcycling furniture or household items to give them a new lease on life. One idea is to repurpose old wooden crates or pallets as unique shelving units or coffee tables. With some sanding and a fresh coat of paint, you can transform these discarded items into stylish and functional pieces that add character to your home. Similarly, you can upcycle old doors or windows into stunning room dividers or picture frames. By giving these items a second chance, you not only reduce waste but also create a one-of-a-kind statement piece.
Another way to transform your space sustainably is by using eco-friendly paint. Many traditional paints contain harmful chemicals that are released into the air, impacting both our health and the environment. Opt for low VOC (volatile organic compound) or no VOC paint options, which are made using natural ingredients and have minimal impact on air quality. Not only will you create a healthier living environment, but you'll also have the freedom to experiment with different colors and patterns, allowing your creativity to shine.
We39ve gathered 53 sustainable crafts which cover everything from DIY cotton pads to milk cartons lanterns and crochet shopping bags to woollen dryer balls Happy crafting If you have a go at making any of these 50 sustainable crafts share pics with us on Facebook Twitter Pinterest and Instagram20 Sustainable Home Decor Ideas for Your House 1 Decorate your walls with ecofriendly wallpapers 2 Fill your house with indoor plants 3 Support local businesses and artisans 4 Reuse your old furniture16 Sustainable DIY Projects Spoonflower is taking great strides to make a smaller impact on the environment including offering a variety of ecofriendly fabric types great to use alongside these tutorials Which will you choose Recycled Canvas Organic Cotton Sateen Organic Cotton Knit Organic Sweet Pea
Gauze Projects for the HomeWe reached out to experts across North America from Los Angeles CA to Toronto ON for their best sustainable home decor ideas to help you create a stylish ecominded space youll love Read on and get inspired Shop secondhand 1 Thrifting for home decor is ecofriendly and walletfriendlyEnforcing sustainable practices and reducing your carbon footprint doesn39t mean forgoing all the fun and festive traditions of the holidays It simply means being more conscious about how we celebrate Here are our best tips for creating a stylish and sustainable home for the holidays Utilize what you haveThe Forest Stewardship Council FSC is providing standard certification that promotes sustainable harvesting of wood so making furniture with FSCcertified wood is a step towards a
better planet Bamboo Most people may not know that bamboo is a grass not a tree It is one of the most popular choice for environmental designersDurable Decking Since 1997 TimberTech has been repurposing landfillbound trash like PVC pipes and old vinyl siding into its composite decking The Landmark Collection is the companys most ecofriendly yet Its made from 60 recycled materials and it now comes in a fourth color Boardwalk a beachy weathered light grayEcofriendly or sustainable interior design consciously attempts to limit the impact of humanity on the natural environment This can mean utilizing organic nontoxic and repurposed materials and finishes that improves air quality in the home
With the weekend approaching, it's the perfect time to embark on a DIY decor project that combines sustainability and style. By embracing eco-friendly practices and repurposing materials, you can create unique and personalized pieces that transform your space while minimizing your impact on the planet. Whether it's repurposing old items, creating your own decor from scratch, or using eco-friendly paint, each project brings you one step closer to a more sustainable home. So roll up your sleeves, gather your supplies, and let your creativity flow as you embark on your eco-friendly DIY decor journey.