Weekend Balcony Decor: Cozy Retreats for Urban Dwellers ===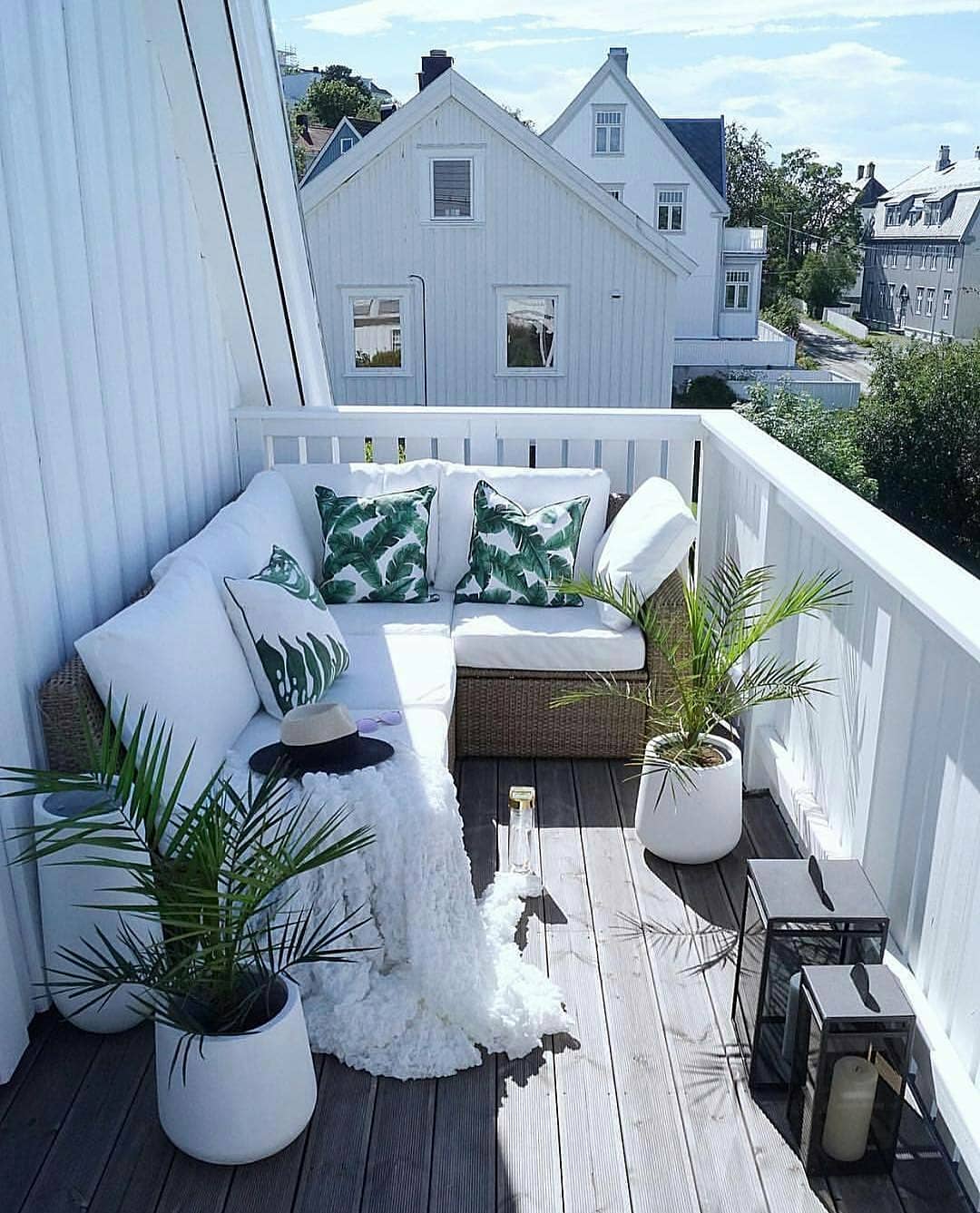 Living in urban areas often means compromising on the luxury of sprawling gardens and tranquil outdoor spaces. However, with a little creativity and a touch of inspiration, urban dwellers can transform their tiny balconies into blissful oases. Weekends provide the perfect opportunity to unleash your creative side and indulge in balcony makeovers that will create a cozy retreat right at your doorstep. Let's explore some ideas and projects that can turn your balcony into a serene sanctuary.
Transform Your Balcony into a Blissful Oasis
A balcony, no matter how small, can become a haven from the bustling city. Start by maximizing the space you have, utilizing vertical surfaces by adding hanging pots and shelves. This not only adds greenery but also frees up floor space. Choose plants that thrive in urban environments, such as succulents and ferns, or create a herb garden for fresh flavors in your cooking. Add comfortable seating, such as a cozy outdoor sofa or a hammock, to create a peaceful nook for relaxation. Install outdoor curtains for privacy and to create a whimsical atmosphere. Consider adding soft lighting, such as fairy lights or candles, to create a magical ambiance as the sun sets.
Unleash Your Creative Side with Weekend Balcony Makeovers
Weekends are the perfect time to unleash your inner artist and give your balcony a makeover that reflects your unique style. Experiment with colors by painting your balcony walls or furniture in vibrant hues to add a pop of personality. Hang artwork or create a gallery wall with weather-resistant frames. Incorporate textiles such as vibrant rugs and cushions to add warmth and comfort. Get crafty by adding DIY decorations like macramé plant hangers or hand-painted pots. Use your balcony as a canvas to express your creativity and transform it into a space that feels truly yours.
Discover Urban Serenity: Weekend Projects for Balcony Bliss
Weekends are the ideal time to embark on projects that will bring urban serenity to your balcony. Build a vertical garden or a trellis to add a touch of nature to your space. Consider installing a water feature, such as a small fountain or a mini pond, to create a tranquil soundscape. Incorporate an outdoor rug to add texture and warmth under your feet. Set up a small table with cozy chairs to create a perfect spot for enjoying breakfast or reading a book. If space allows, add a compact grill or a mini-bar for outdoor entertaining. The possibilities are endless when it comes to creating a serene oasis on your balcony.
Add a Lounge Chair Design Jessica Bunge for Emily Henderson Design Photo by Sara LigorriaTramp When working with long skinny balconies finding furniture that fits well can be a bit of a challenge Adding in a lounge chair is an ideal solutionallowing a place to sit that relax that works well within the parameter of smaller balconiesHere are 10 cozy urban balconies ideas that will inspire you to turn your outdoor situation into a second living room 1 Square deck tiles They are a cheap way to refresh your balcony and allow for easy draining of rain water Via Alvhem Shop related items Lavievert Pillow Case Throw 500 Muscle Rack Steel Galvanized Utility Bins 83004 Opt for Floor Pillows There39s no need to invest in outdoor furnitureespecially if you39re just renting Get some colorful and
comfortable floor pillows that can do double duty inside Pinterest59 Cozy Balcony Decorating Ideas Julija Nėjė BoredPanda staff Theres no better place than a balcony to bring the outside into your apartment Most European flats are small and the balconies are even smaller but it doesnt have to feel claustrophobic In fact it can be very cozy indeed if you put some time into redecorating it properlyWhite Sands A wraparound balcony with ocean views and a glass wall that can disappear to create an indoor outdoor feel makes this Manhattan Beach CA outdoor space from White Sands feel like it39s floating A pair of hanging chairs are the perfect place to take in the panoramic views Continue to 9 of 23 below1 Mosaic Tiled Coffee Table 280 This gorgeous striped table makes us want to take our
coffee on the porch before work and hurry back after to kick our feet up with a beer 2 Polished Brass Watering Can 98 This is one gardening tool you definitely wont want to hide in the storage closet 3Sep 7 2020 Explore Elite Gardens39s board quotUrban Retreatsquot on Pinterest See more ideas about balcony decor balcony design small balcony gardenAug 3 2016 Here are 10 cozy urban balconies ideas that will inspire you to turn your outdoor situation into a second living room CLICK HERE to See More Pinterest
Weekends are precious moments to recharge and rejuvenate, and what better way to do that than by transforming your balcony into a cozy retreat? By maximizing space, unleashing your creativity, and embarking on projects, you can turn your urban balcony into a blissful oasis. Find solace amidst the city's chaos and immerse yourself in the tranquility of your own private sanctuary. Remember, the key is to make the most of your balcony, no matter how small, and personalize it to reflect your style and needs. Embrace the challenge and let your weekend balcony decor projects become a labor of love that rewards you with a serene escape within the confines of urban living.