Weekend DIY Halloween Decor: Spooky and Stylish Ideas ===
With Halloween just around the corner, it's time to start thinking about transforming your home into a spooky and stylish haunt. Whether you're hosting a Halloween party or simply want to embrace the festive spirit, these DIY Halloween decor ideas will surely add a touch of eeriness to your space. From crafty decorations to creating spine-chilling vibes, get ready to unleash your creativity and make this Halloween one to remember.
Transform Your Home in Style
When it comes to Halloween decor, style is key. Transforming your home into a haunted haven doesn't have to mean sacrificing elegance and sophistication. Think outside the box and opt for a more refined approach to Halloween decor. Incorporate elements like muted color palettes, classy candle arrangements, and vintage-inspired props. For a chic touch, adorn your mantelpiece with black lace, antique books, and elegant candelabras. This will create a hauntingly beautiful atmosphere that is both spooky and stylish.
Crafty DIY Halloween Decor
Embrace your crafty side this weekend by creating your own Halloween decorations. DIY projects not only add a personal touch, but they can also be a fun and affordable way to spruce up your space. Get creative with materials like old glass jars, cardboard, and twine. Paint creepy faces on the jars to create homemade lanterns or cut out spooky silhouettes from cardboard to make wall hangings. Another idea is to create a garland using black construction paper to cut out bats or ghost shapes. The possibilities are endless, and the satisfaction of making your own decorations is truly rewarding.
Create Spooky Vibes This Weekend
To truly set the Halloween mood, it's important to create an ambiance that sends shivers down your spine. Start by dimming the lights and adding flickering candles throughout your home. This will instantly create an eerie atmosphere. Use dry ice to make a witch's cauldron bubble and create a foggy effect that will leave your guests in awe. Arrange strategically placed skeletons or spiders around the house for an extra element of surprise. Don't forget the soundtrack! Play spooky sound effects or eerie music to intensify the Halloween vibes.
Tricks and Treats for the Front Yard
Extend your Halloween decor to the outdoors by transforming your front yard into a haunted spectacle. Create a spooky scene by placing tombstones, skeletons, and spiderwebs in your garden. Fill old clothes with hay or leaves to create scarecrow-like figures. Illuminate your yard with orange string lights or lanterns to guide trick-or-treaters to your door. For an extra touch, hand out candy in a cauldron or a creative DIY treat bag. Your front yard will become the talk of the neighborhood, and kids will be excited to visit your eerily decorated home.
Costume Display and Pumpkins Galore
A Halloween decor staple is, of course, the iconic carved pumpkin. Get the family together and have a pumpkin-carving session. Display your creations on the front porch or windowsills to welcome guests. To add a unique twist, try painting pumpkins instead of carving them. This allows for more intricate designs and gives a modern touch to your decorations. Additionally, create a costume display area where guests can showcase their spooky outfits. Hang a clothesline, add a mirror, and encourage everyone to strike a pose. This will not only add to the overall Halloween ambiance but also create a fun and interactive space for your guests.
Haunted Dining Experience
Take your Halloween decor to the dining table by creating a hauntingly elegant dining experience. Use dark-colored table linens, such as black or deep purple, and layer with lace or spiderweb-inspired table runners. Add decorative elements like silver candlesticks, black taper candles, and scattered plastic spiders. Incorporate Halloween-themed food and beverages, such as black pasta or spooky-inspired cocktails. This will create a memorable and immersive dining experience for your guests, leaving them amazed by your attention to detail.
Safety First: Keep it Spooky, Yet Safe
While it's important to embrace the spooky atmosphere, it's equally crucial to prioritize safety during your Halloween festivities. Ensure that the pathways leading to your home are well-lit and free from obstacles. Use battery-operated candles or LED lights instead of real flames to avoid any fire hazards. Make sure your Halloween decorations don't obstruct any exits or walkways. By keeping safety in mind, you can enjoy a spooky and stylish Halloween without any worries.
Halloween Decor that is both Spooky and Stylish ===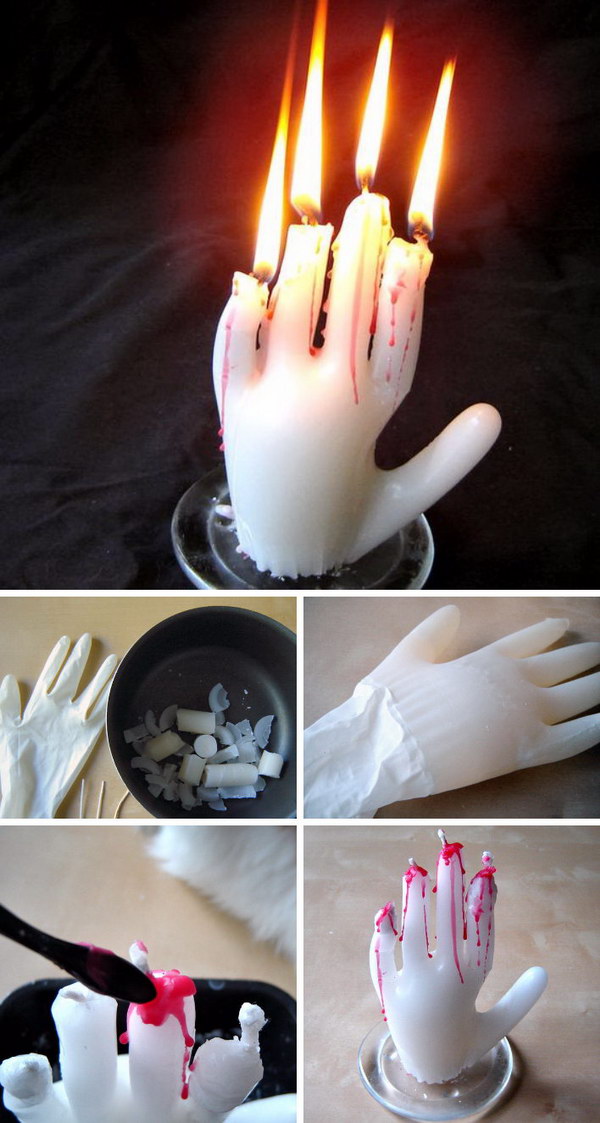 Skull Vase and Pumpkin Party Decor Persia Lou This is a super simple project that will result in some spooky vases and other party decor that you can use to serve guests or simply as decorations to sit around your home Skull Vase and Pumpkin Party Decor from Persia Lou Continue to 53 of 55 belowWe Recommend Our 100 Favorite DIY Christmas Decorating Ideas 101 Photos Halloween Decorating Ideas With Stencils 10 Photos 19 Creative DIY TrunkorTreat Ideas for Halloween 73 Photos 35 DIY Outdoor Halloween Decorations 35 Photos The HGTV Stars Favorite DIY Halloween Decor CraftsSketch a witch figure or another favorite monster onto a sheet of newspaper then cut and glue it to a slab of wood or black poster board Or make a pumpkin shape using newsprint or other magazine cuttings to form a collage
Consider cutting the witch shape from the page of an old horror novel for added spookinessStudio DIY Cover regular white heliumfilled balloons with a sheet of tissue paper and then draw a face on the tissue paper to form a floating ghost perfect for Halloween This original idea would look great at a party or tied to weights and left floating on your porch to greet trick or treaters on Halloween 36 of 6210 Pumpkin Porch Light This has to be one of the easiest Halloween decoration Ideas out there Just cut off the back of a plastic pumpkin pail from the dollar store With the back gone you can fit the pumpkin onto your porch light to create a friendly welcome for your trickortreaters 11 Monster DoorScrape out the seeds and pulp Spray paint the entire pumpkin black be careful around the stem
Then use an awl tool to punch holes around the edge of the opening Thread string through the Floating Ghost Get the full tutorial via Everyday is a crafting day Skull Floral Arrangement via Popsugar DIY Huge Halloween Spider via Listotic KCup Recycled Garland DIY instructions via The Kim Six Fix Bright Glow Stick GhostsHalloween Halloween Decor 26 Halloween Decorations that Last All Season Long By Sarah Martens Updated on May 29 2020 Looking for sleek fall decorating Ideas that last all the way through Halloween You39ve come to the right spot
This weekend, unleash your creative spirit and transform your home into a haunted haven. By following these DIY Halloween decor ideas, you can create an atmosphere that is both spooky and stylish. From crafty decorations to creating spine-chilling vibes, there are endless possibilities to make this Halloween memorable. So, gather your materials, invite your friends and family to join in the fun, and get ready to create a haunted spectacle that will leave your guests in awe. Happy haunting!