Weekend Garden Pathways: Unleash your Creativity ===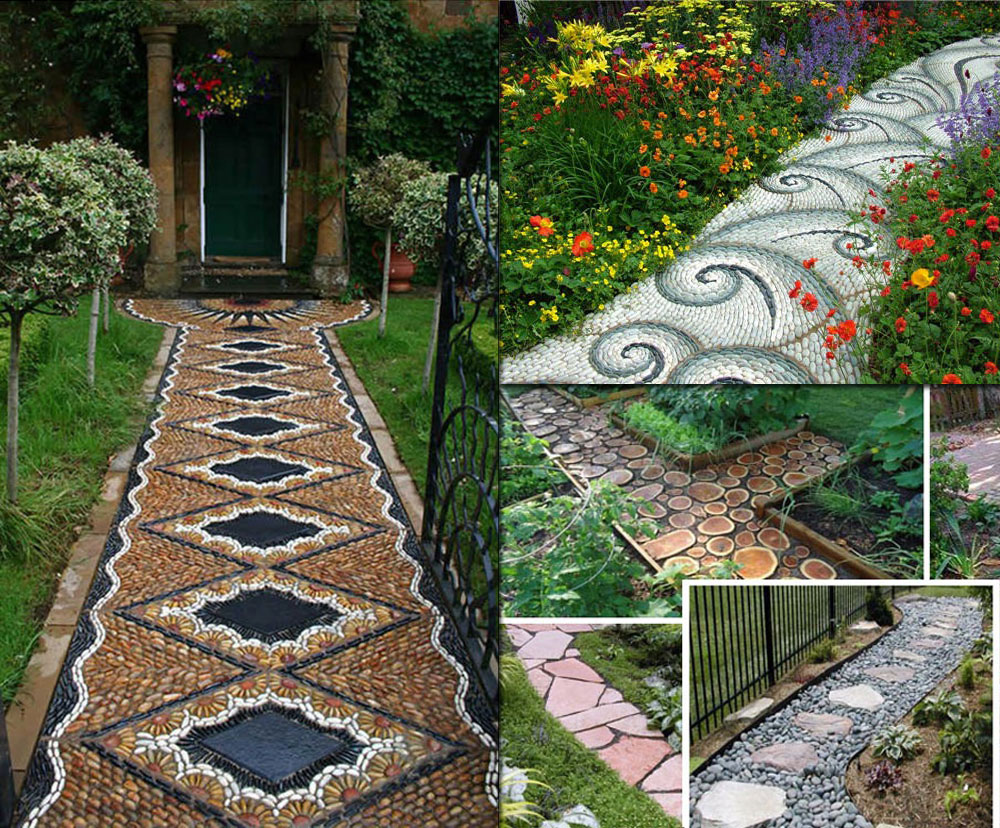 A garden pathway not only serves as a practical way to navigate through your outdoor space but also adds a touch of charm and beauty to your landscape. If you're looking to revamp your garden and infuse it with creativity, now is the perfect time to embark on a weekend garden pathway project. With a plethora of options available, you can explore unique and decorative ideas that will transform your garden into a captivating haven. From whimsical stepping stones to meandering gravel paths, let your imagination run wild as you create your own masterpiece.
Transform your Garden with Decorative Pathway Ideas
Stepping Stones of Wonder – Break away from traditional concrete paths and opt for a more whimsical approach. Create a magical atmosphere by placing stepping stones adorned with colorful mosaic patterns throughout your garden. These eye-catching stones will not only guide your steps but also act as artistic focal points.

Nature's Carpet of Green – For a more natural and low-maintenance pathway, consider installing a mossy carpet. This green oasis will add a touch of enchantment, blending seamlessly with your garden's flora. Simply place moss between stone slabs or stepping stones to create a soft and alluring pathway.

The Charming Cobblestone Pass – Transport yourself to a quaint European village with a cobblestone pathway. The textured and irregularly shaped stones bring a sense of old-world charm to your garden. You can opt for the classic look by using reclaimed cobblestones or choose modern alternatives for a unique twist.

The Rustic Beauty of Wood – Introduce warmth and rustic charm to your garden with a wooden pathway. Use reclaimed timber or weather-treated wood to create a durable walkway that effortlessly blends into the natural surroundings. The natural grains and textures of the wood will add a touch of elegance to your outdoor space.
Step into a World of Imagination: Weekend Garden Pathway Projects
The Curved Wonderland – Design a meandering pathway that gracefully curves through your garden, leading visitors on a whimsical journey. Use a combination of materials such as gravel, stepping stones, or wooden slabs to create a visually captivating and inviting atmosphere.

The Luminous Path – Illuminate your garden pathway with a touch of magic by incorporating solar-powered lights. These enchanting lights not only add a warm ambiance but also provide safety during nighttime strolls. Place them along the edges of your path or interweave them amidst the foliage for a truly mesmerizing effect.

The Paved Paradise – Create a contemporary and sleek look by opting for a paved pathway. Choose from a range of materials, such as flagstone, concrete, or brick, to achieve the desired aesthetic. Play with various patterns and textures to add visual interest and transform your garden into a modern oasis.

The Whimsical Wonderland – Unleash your inner artist and create a pathway that boasts unique designs or intricate patterns. Use colored stones, crushed glass, or even seashells to create magical and eye-catching motifs. Let your imagination soar as you design a garden pathway that is a true reflection of your creativity.
===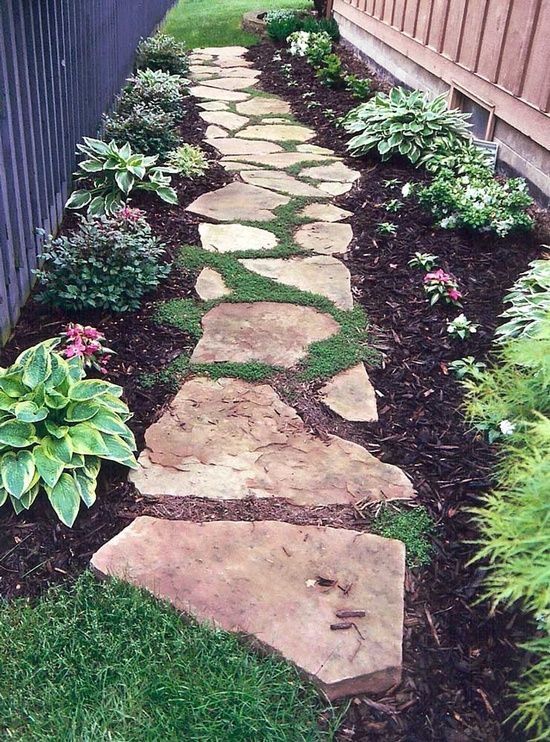 Affordable Garden Path Ideas Instead of an expensive laborintensive formal path save money and time with one of these casual garden paths These walkway Ideas will blend in better and will look like theyve been in your garden forever 2 15 Family Handyman Required Tools for these Walkway Ideas1 Easy Landscaping DIY Gravel Garden Paths The first group of garden path Ideas are loose materials Wood chips gravel or decomposed granite They are the easiest and least expensive landscaping materials to create garden walkways Source Brinitzer DIY Network1 16 Bark mulch is a budget and DIYfriendly material to keep in mind for no small number of appealing walkway Ideas This path skips extra decorations and details for a natural and unaffected A garden path is an aisle that leads you towards a
beautiful flowery end where the sight of blossoms and soul soothing floral aroma awaits you Isnt it wonderful However to fully achieve this kind of experience it should begin with an enticing path that walks you through a garden andor your yard39Garden paths are intrinsic to the navigation through a space essentially falling into one of two camps the pragmatic and the whimsical39 explains garden designer Nic Howard of We Love Plants 39From a functional artery that takes you straight to the front door to a fanciful meander along a mown path through a meadow we all have themDesigned by Cityscapers this garden is made even more dramatic by the walkways being set on an angle at varying levels The rich red tones of the timber are enhanced by the rusty Corten steel risers and are the perfect
complementary color for the lush green planting 21 Illuminate the wayA pathway and stairs made up of large unhoned stones help create a natural forestlike setting in this front yard We Recommend Tips for Creating a Gorgeous Entryway Garden 10 Photos Flagstone Walkway and Trellis Gate 40 Gorgeous Landscaping Ideas for Small Front Yards 40 Photos 80 Lush Landscaping Ideas for Your Front Yard 81 Photos2 Herringbone Brick Path Classic bricks laid in a herringbone pattern make for a simple traditional yet decorative pathway Even as the mortar chips away between the bricks the path remains beautiful To prevent weeds and grass from growing between the bricks over the years mortar may be reapplied 3
Embarking on a weekend garden pathway project is not only a fun and creative endeavor but also a way to bring new life to your outdoor space. By incorporating these decorative ideas, you can transform your garden into a captivating oasis that showcases your unique style and personality. From whimsical stepping stones to contemporary paved pathways, let your imagination run wild as you embark on this journey of creativity. So, pick up your tools and get ready to craft a pathway that will not only guide your steps but also leave a lasting impression on all who wander through your garden.